Summer is here, time to get new T-Shirt's for your business, sports team or special event! Don't wait until summer is gone........

Wouldn't you like to spend less money advertising your company or other commercial entity? Promote your company, event, or organization to more people with custom-printed T-shirts from our textile screen printing company in Lancaster, Pennsylvania. Unlimited Screen Printing is a full-service textile screen printing company dedicated to providing you with the most detailed, customized screen-printed apparel at the best prices! Contact us today for custom-printed T-shirts made to your specifications.

Textile Screen Printing
With our fully automated 10-color print capabilities, we can provide complete in-house printing services from concept to finish. We do all in-house digital separations working with Photoshop® and CorelDRAW™, and can handle logistics as far as garments coming in and shipping out. For your convenience, we also fold, bag, and tag your order.
Custom Screen Printing
Work with our textile screen printing experts to develop an apparel program suited toward your company, club, school, event, or other identity. We help with everything from logo designs and graphics to colors to help you create a high-quality products geared toward your specific industry. For example, we design custom-printed T-shirts, sweatshirts, Polos®, and other apparel using specific illustrations per our customers' instructions.
Screen Printing, Custom Design T-Shirts & Sweatshirts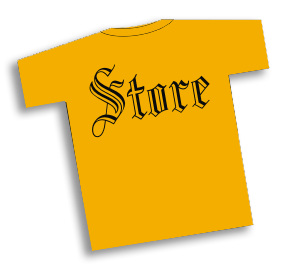 Click Here to Visit our Ebay Store

Call us today at (717) 392-8048
for custom-designed T-shirts and other garments at prices you can afford.